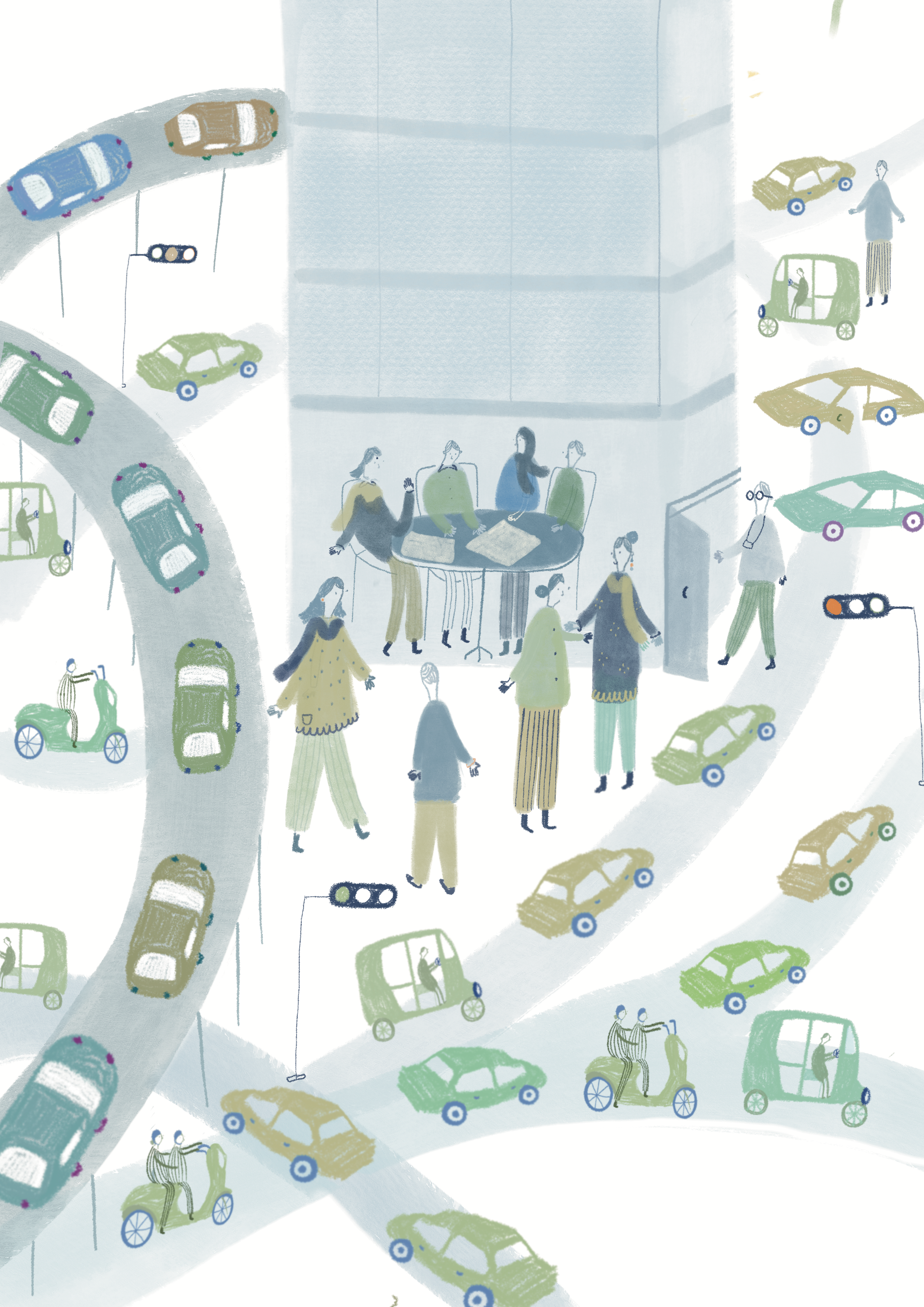 Illustration credits : Ananya Broker Parekh
The growth of the gig platform economy represents a noteworthy transition in employment arrangements in favour of flexible jobs, with various tech-mediated platforms employing over 30 million people in the Global South alone. This conversation is timely and relevant as it comes at the heels of the release of NITI Aayog's newest report, 'India's Booming Gig and Platform Economy'. The report estimates that the gig economy will expand by 2029-2030 to include 23.5 million workers, with a focus on high-skilled and low-skilled labour in the years to come. This transition begs further inquiry into the future of work itself, alongside concerns about the protection of workers' interests and the challenges faced by platforms providing 'on-demand' work.
Given this context, Aapti Institute hosted a discussion at the Bangalore International Centre on October 1, 2022. The conversation was salient in exploring the varied dimensions of the gig economy while attempting to unravel a blueprint of solutions for governance of the people and the platforms that have come to constitute this space.
We held two events:
A fireside chat with Irfan Ahmed and Anand Gowdu on life as rideshare drivers in Bangalore, moderated by Soujanya Sridharan.
A panel discussion with Dr. Sakshi Khurana, Athira Menon and Aditi Surie, moderated by Dr.Sarayu Natarajan.
The highlights of the event have been captured in the readback below.
The event can also be viewed here